IN OUR TIME (Photo Zine + Video) depicts the experiences lived by some of the key players of the Italian skate scene through the eyes of Enrico Cerovac – in various locations that still today represent a connection between its culture and all that surrounds it. It is a personal interpretation of the generations that frequent these places and the strong passion that unites them; a juxtaposition between the care-free life in the day on the skateboard and the digital era, and the varied experiences between them that have led Enrico, in these last three years, to document and collect new images of a fascinating and unique scene in constant change.
Filmed, edited and directed by Enrico Cerovac
Starring: Aref Koushesh / Carlo Aldiano / Ale Benedetti / Simone Verona / Ruben Luzzatto / Mattia Turco
Pietro Bontà  / Federico Casella / Alberto Della Beffa / Pietro "pepe" Tirelli / Nikolai Danov
Ale Di Luggo / Nicola Giordano / Ruben Spelta / Jacopo Carozzi / Efrem Sapienza / Martino Cattaneo / Jacopo Picozza
Presented by: Block10 + Onde Nostre / block10.it
Graphic design: Studio Iknoki / iknoki.com
Logo animation: Racoon Studio / racoonstudio.com
Sound Mix: Alberto Ladduca
Music shorts film: Dead Beach and Alex Goose
This project has been realised thanks to the precious support of VANS and IUTER
(Thanks to CANON and DJI)
Location
Italy: Milan, Turin, Trieste, Pietrasanta and Sarzana
Slovenia: Nova Gorica, Postojna and Ljubljana
Denmark: Copenhagen
Germany: Berlin
Belgium: Brussels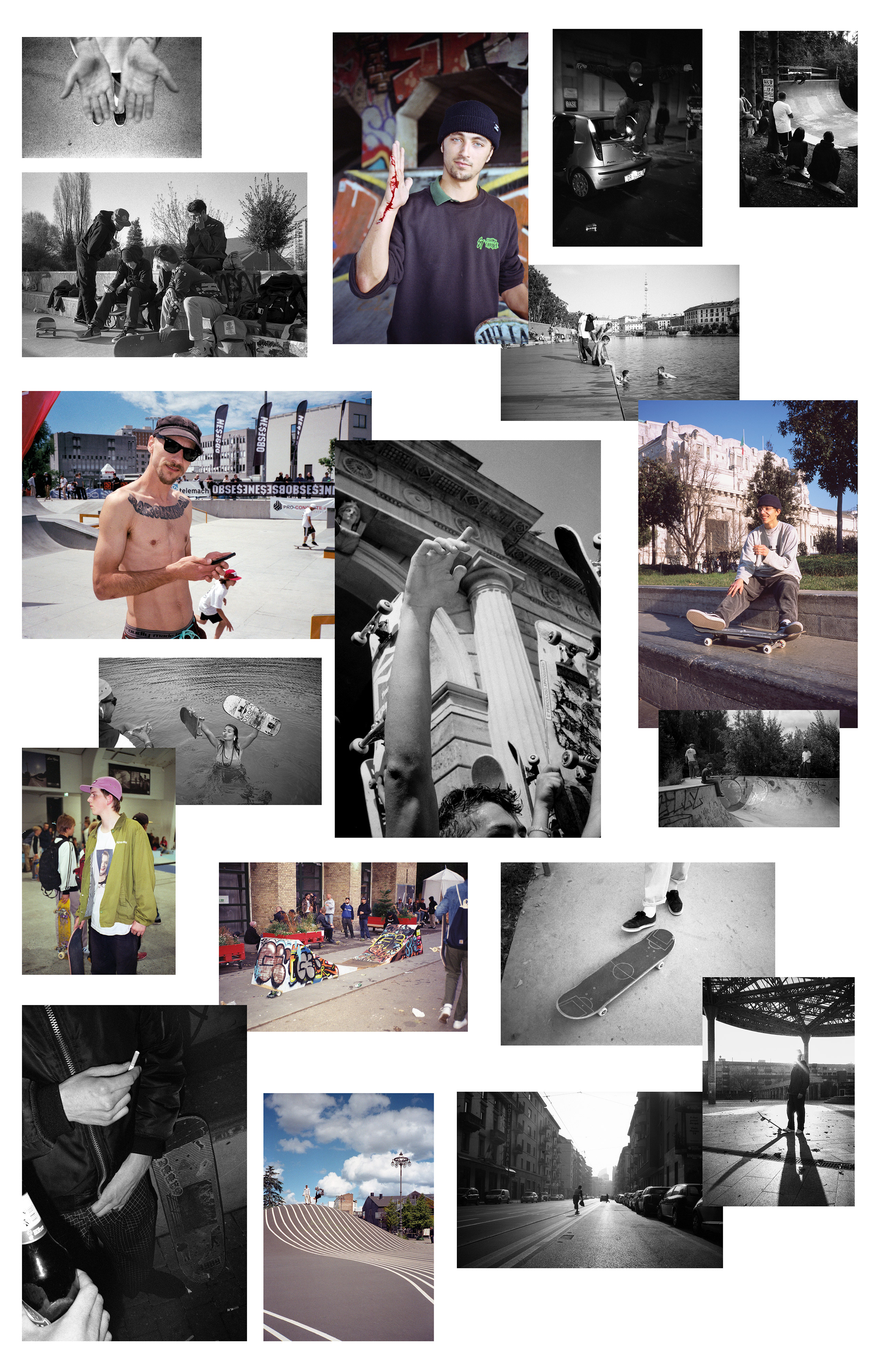 IN OUR TIME
96 Pages, b/w + colour, 16×23, softcover. Printed on coated and uncoated paper.
Comes with and A3 b/w risograph poster inside a screenprinted black uncoated paper case.
Edition of 200.
Photo and Video

 Enrico Cerovac, 

Music

 Borut Viola, 

Logo Animation

 Racoon Studio, 

G

raphic Design

 Studio Iknoki


P

rint and Consulting

 No Moire, 

S

creenprint

 Perpetual Lab, 

T

ranslation

 Caterina Sforza.